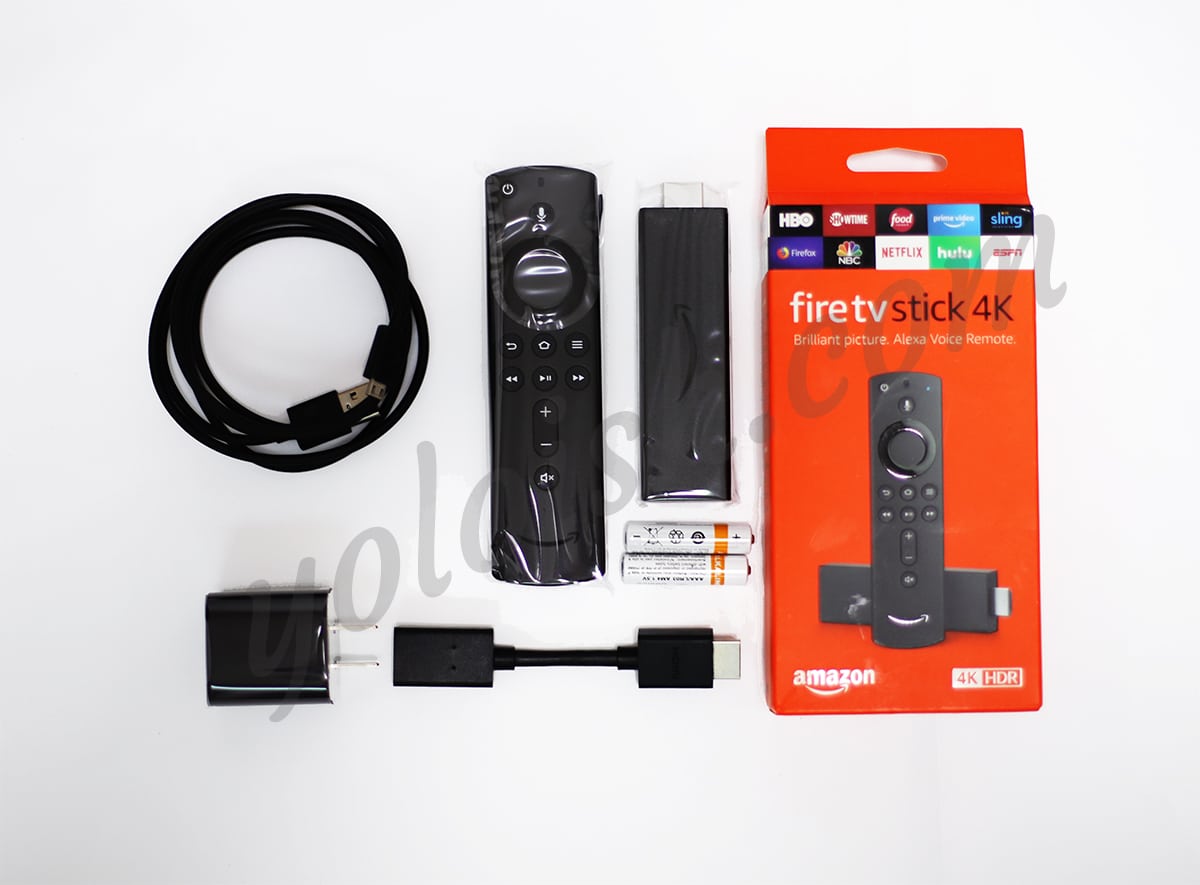 Smart Home
Fire TV Stick 4k Unboxing, Cheap 4k Player
During the Black Friday Season, most Amazon products offer discounts.
I also bought this Fire TV Stick 4k for $24.99 last year during Black Friday. And I'm also using Nvidia Shield TV 4K, but considering the low price, the Fire TV Stick seems to be a great value for money.
However, there are some inconveniences because Korea is not an official service country. In this post, I will explain how to install Fire TV Stick 4k and review it, and in the next post, I will leave how to setup Wavve, Tving and Watcha Play app(Korea contents streaming app).
Appearance / Component
First of all, the Fire Stick body, which is a little less than 10 cm, has a simple logo that anyone can see that it is made by Amazon. The components are as follows.
1 x Fire TV Stick 4k / 1 x Remote Controller / 1 x HDMI Extension Cable / 1 x USB Power cable / 1 x Power adapter, 2 x AAA Batteries
If you connect the Fire TV Stick directly to the HDMI port of the TV, it may touch the wall due to the length of the body(less than 10 cm). In this case, you can use an HDMI extension cable.
Fire Stick Adapter Spec : 100v ~ 240v / 50 Hz ~ 60 Hz
Fire TV Stick 4k Installation
When you connect the Fire TV Stick to the TV HDMI port, it is automatically recognized. After selecting the language, the software is updated. When the update is complete, you need to log in with your Amazon account. If you don't have it, you can sign up on the Amazon website.
When you log in with your Amazon account, you can see the main screen like this. Netflix and YouTube are installed by default, so you can cast the Netflix / YouTube contents of the mobile phone app to the TV screen(Similar to Chromecast).
However, since there are not  Tving, Wavve and Watcha app (Korea contents streaming app) in the Amazon app, a separate task is required to run these app. Also you can't directly cast your phone app to a TV screen unless it is an app available on Amazon.
Reviews / Pros / Cons
First of all, if it's the same video, the image quality feels upscaled compared to Chromecast basic. And the remote response is fast, you can turn the TV on and off directly with the remote control.
Compared to the NVIDIA Shield TV, the Shield TV sometimes waits a bit depending on how far forward/backward moves. And my TV can be turned off with a Shield TV remote controller but it can't be turned on. And if you play the video with the Fire TV Stick , the image quality gets better, making the movie even better. 
If you are watching almost Netflix or YouTube, there is no problem. But it is inconvenient that you need to install other method to watch contents that is not in the Amazon app, and that it can't be transferred directly from your phone.
Pros
Fast Responsiveness
Upscale Video Quality
Cheap Price
Cons
Difficult to use if it's not on the Amazon app.
The ability to transmit mobile screen to TV is very limited.
Prime Video service is not available unless it is an official service country.
Highly Recommended if you mainly use Netflix and YouTube!!
In the next post, I'll show you how to install and watch the Korea contents streaming app (Tving, Watcha, Wavve).